The
Gabriel Knight: Sins of the Fathers
SHP Playthrough starts now!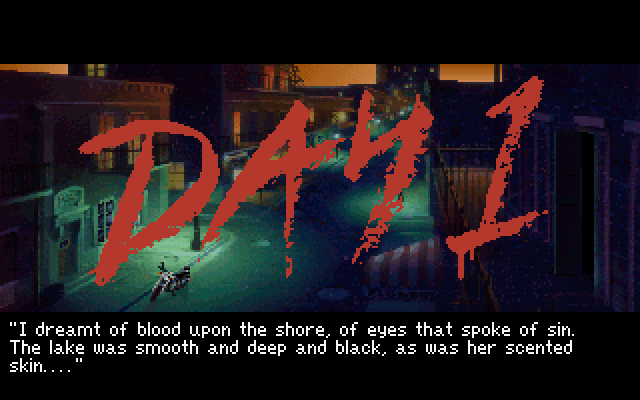 What should I do now?
Fire up your game, enjoy the gorgeous intro, perhaps after reading the
graphic novel penned by Jane Jensen
, and start playing at your own leisure. If you get stuck, post here - under Spoiler Tags - the puzzle that troubles you and we'll be sure to help you through it. Take notes, if you like, and whenever you stumble upon something you feel could be interesting for everyone take a screenshot and post it here!
When should I stop playing?
As soon as you reach Day 2, save your game, exit and share your thoughts with us. You can comment on the riveting story, the atmospheric writing, the compelling characters, the colorful backgrounds, the haunting music... everything! The only thing we ask of you is that you use Spoiler Tags whenever you hint something that happens in the following Days. We have some new players and it would be a shame to ruin the many twists and turns the adventure has in store for them.
When does the next segment starts?
As soon as everyone has completed Day 1. The first day is somewhat non-linear and there are many locations to explore (and many of those hide some fascinating secrets to discover!), but I think that three or four days should be enough for everyone.
And that's it! Let's start playing one of the greatest adventure ever created!