While we won't actually start the playthrough until September, I thought we could all use the time to acquire the game, to set it up and to make sure it runs smoothly on our brand-new, ultramodern machines. So, without further ado, I present you SHP first community playthrough,
Gabriel Knight: Sins of the Fathers
.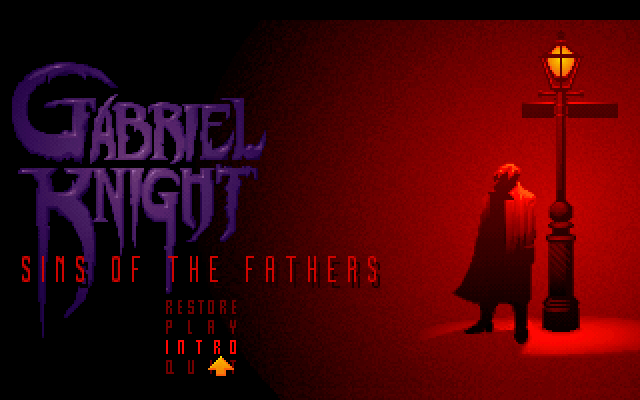 Where can I get the game?
If you don't already own
Sins of the Fathers
(shame on you!), there are many places where you can grab a copy. If you don't mind digital downloads, you can
buy it from Gog.com
. However, if you are old-fashioned and like your games to come in big fancy boxes, you can
acquire a copy from Amazon
or
search for it on eBay
.
How can I install the game?
Well, the answer to this question should be pretty straight-forward. Why, use one the Mighty Collector's installers! You can find it
here
and, trust me, it works like a charm. With it, you should be able to install the game and run it flawlessly. Should you encounter some problems, though, I'm sure Collector will be glad to help you sort them out.
Is there anything else I should do before starting the playthrough?
No, nothing else. However, if you'd like, you can find yourself a copy of Jane Jensen's novelization of the first game (unlike the second novel, it's pretty to easy to get it, both on
eBay
and
Amazon
). It adds many fascinating little details to Gabriel's world and it could be an interesting read before or during the playthrough. Sierra also published a wonderful hint book for the game but it's incredibly rare, at least to my knowledge. If you find an opportunity to get it, though, don't think twice. While not rich and detailed as the hint books for the other two games, it will be a wonderful addition to your GK collection.
So, that's it! Let's install the game!